WEIGHT LOSS
Excuses Don't Burn Calories.
 Up to 9kgs/m*
OFFERS
Intro a Friend and Get….
25% OFF
Don't Miss it…
TRANSFORMATION
Get Fit or Get Out!!!
About Us
Our Goal: To help you see the best, that you can be.
Our mission: To provide you a healthy, scientific and holistic method to stay healthy, lose weight and become conscious of what is a healthy state of being.
What we do
We use a unique style of not repeating a workout and there by driving out boredom. Our workouts are fun and are done in a stress free environment which makes our boot camp a place to enjoy yourself while working out. That is not all; we also provide you a personalized diet chart to complement the workout to ensure you receiver appropriate nutrients to stay energized.
Our promise – Make 10x improvement to your health
To help you lose weight that is unparalleled in any other form of fitness regime.
To improve your fitness level to a whole new level.
To improve your stamina that will surprise you
To provide you a stress free environment.
To give you the right kind of motivation.
To help you step out of your comfort zone in a methodical way.
To get you to change a behavior at an emotional level so it stays for life.
To recharge your physical and mental state of health
To make staying healthy your way of life.
To make every day of yours a memorable one ( health is the key to every success you yearn for)
We need you to
Honor the code of team work, which is Trust
Be open-minded.
Be regular and consistent to our classes
Stay positive
Our packages
One Month program (Seasonal)– That gets you initiated into our new style of staying healthy
Three Months program– For those who want try the whole package of our style of health regime
Six Months program (Advanced – Can join after Three Months program)– For the holistic experience.
Tips and news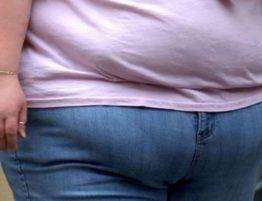 
50 and worried? Here are 5 proven tips for easy weight loss Now that you…
Reshma Asokan

I dont get bored coz each day is different with different workouts.. Its fun and effective.. And the diet is filled with nutritive food and completely against starving.. Thanks to coach kesav, I am getting back to good shape again 🙂
Hari Krishna

Once the workouts are done.. I feel energized for the hole day. Great improvement in my body's metabolism and would continue to do so..
Priya

It has been just 2 weeks…but for the first time in my life….i started to love doing workouts………….joined gym before but i feel boot camp is the best……Thanks for my brother Ramesh who helped me to join in this wonderfull program….Great program Coach…….You are the best Coach …
Janarthanan

All my misgivings about being fit after 30 disappeared with the Bootcamp Chennai experience. Tailored to meet your expectations and your body, you will sweat it out but feel refreshed after every session. its been a journey that made be understand myth and reality of fitness. I would recommend to anyone who has the right intent and openness to learn. it would change the way you look at fitness for ever. —
Kavitha Viswanath

I have been running for 10 years and started to plateau on my half marathon time. I participated in the 2nd batch of Bootcamp Chennai and I was able to improve my running time. I am in the best shape of my life and getting better each day. Thanks to Master Keshav!
Ashok

All my ideas about fitness were shaken after I joined BootCamp Chennai.At one point all the workout given in a GYM got monotonous and I was not seeing any results.After I joined BootCamp Chennai all the workouts designed by Keshav master were totally designed for my body.Now I am really confident that I can really gain lean muscle in a matter of three months.Thanks to Keshav master for giving me such exciting and challenging workouts and Boot Camp Chennai is really awesome.I would recommend Boot Camp Chennai who really want to taste the real essence of fitness.
Shilpa M

Shilpa M I have been working out with Coach Keshav for a little over a year. After trying multiple group classes, personal classes and gyms… bootcamp Chennai made a positive difference. Within 4 months I was able to lose my weight and fit into clothes of a smaller size.
Deepika

On my first day six weeks ago, I remember only being able to do 8 push ups. Well, today after my first month I can confidently perform 20 push ups. I told my husband, 'I'm stronger' than before. I was so happy and enthusiastic, I've asked him to join the bootcamp now.
Rekha Hariprawin

Never thought weight loss could be so intresting and fun…..Thyroid and weight loss was a major issue for me. Have tried many diets and lost weigh but eventually gained again. Working out at gym was so boring and monotonous. At bootcamp no two days are the same….I had no energy on the fist day to even 10 push ups, but now my energy levels have gone up. I've got visible inch loss. Thanks to our coach who is very supportive and friendly and has made fitness a lifestyle for me.
Hariprawin Rajagopalan

My recent knee injury made me think about fitness. I was litle overweight and being dibetic had increased my knee pain. I was asked not to do workouts at gym, that's when I was introduced to bootcamp. Thanks to our coach who made sure that initially my workouts were tailor made without much strain on my knees. Now after two months I have lost my extra weight and felling fit with very less knee pain.
Devi

I'm Devi. After childbirth, I gained weight. One of my friends lost weight in Keshav's boot camp and she recommended his program. This is my second month and I've reduced the weight which I gained during my pregnancy. I had burnt the excess fats accumulated in my body and restored my shape. He has a lot of diet ideas. my kid is 1.5 years old and he changed my diet based on that. I'm very happy. I enjoy this program.
Hi. Anya here, a working professional and 24 years old..oh also an obese! at least i was, thanks to Coach Keshav, i am no longer one. About six months ago, my family started looking for a groom and i met 2 guys who rejected the proposal due to my looks. I was depressed and felt very insufficient. Thats when i looked up on google for ideas and thats when i found Keshav's bootcamp. I called him for more details. He was very kind and positive. I signed up. Now I got the desired shape of my body. I feel confident and very happy with my physique. To all the girls out there who wanna look better and also feel comfortable wearing tight jeans and make heads turn, you gotta try these sessions out. They are fun and difficult! Thanks, Keshav!
Joseph here! my L4 and L5 discs prolapsed and i had severe back ache. I had to travel several kilometers to work everyday and it caused me great discomfort. I heard Keshav's interview on the radio. I spoke to him, I felt that the fee was very high and i was not sure if it was worth it. I asked him if he could reduce the fee. He asked me if he has to reduce the pain or the fee. He reassured that it is worth it and also, he promised to pay back if it didn't work. Within a week, i sense a lot of changes in my body. I even feel better. Its way better than therapy. Thanks.
Dr. Ramya

Bootcamp Chennai has been a amazing journey. Being a hardcore foodie,i had given up on all weight loss dreams. "Keshavji instilled the importance of healthy eating. Because of that my 12 Kilogram overweight was burnt to normal when I finished my bootcamp. I owe it all to keshavji"s motivation.
John C . Prapakaran

hey folks myself john I have joined #Bootcampchennai 3 months back. it helps me to kill 11 Kilograms of my weight in a correct way, I just like the way the work outs are, its fun and fantastic, its give me more stamina and more confidence on me I'm happy that I found Boot camp Chennai 🙂 !!!!! now getting fit is not a problem for me
Rakesh Krishnan

A complete package for getting Fit Inspirational, Educational and motivational
Ramachandran Raghavan

It's an awesome experience by itself. I have been going to this session for a month now and I have got the results as well. Thanks to Keshav, his way of training is and keeping us fit. He is true to his motto of "GET FIT OR GET OUT". These sessions have changed me from a couch potato to always being energetic. Climbing stairs and walking for kilometres together doesn't bother me now.
Im a sports person in childhood, few years back i never imagined the obese on me. I gained 30 kgs in last 5 years, i have tried so many options like gym, cycling etc but I cannot continue it more than a month. I went to join badminton club which I loved the most, but due to my shoulder dislocation i cannot continue further.. By God's grace I heard about J Keshav's Boot camp  recently and had a try bcoz I have to do something to get back to fitness.. Intially when I started i had leg pai

ns, headaches etc. but when I continued for 3 weeks, everything disappeared. Now in my 8th week, lost Eight kilograms  so far just by maintaining proper diet avoiding junk foods and hard exercises in the camp..My heart felt thanks to our master Keshav for guiding me and keeping me encouraged.. Im feeliing a drastic difference in my stamina.. I'm on my track to come back normal weight soon, I'm sure I'll come again for another review in few months..