Club rules and regulations are strictly followed by Boot Camp Chennai and we also expect everyone joining Boot Camp Chennai to follow the same.
Payment of Fees
Those who want to join can make their slot booked by paying an advance of Rs. 2500. The balance can be paid on the day of joining. No split payment is accepted.
Fee Payment Mode
The fees can be paid by either cash or card depends on the individual convenience.
Course Structure
Boot Camp Chennai provides a well-organized course structure for the entire 90 days tenure at Boot Camp Chennai which consists of 3 classes per week.
Your Physical Assessment is necessary
Unlike other fitness centers, we don't accumulate everyone who wants to join us. You will have to undergo basic physical fitness training to make sure that you are fit enough to join the course. Physical assessment includes your weight monitoring, monitoring weak body parts, possibilities of injuries during physical activity, muscles that require strengthening.
Be on time
Boot Camp Chennai follows a well-organized course structure we expect everyone to be on time as we provide warm-up before the start of the program which should not be missed under any means. Since clients are divided into small groups with respect to their goals, being late to the class makes the individual work alone and the trainer may not be able to give individual attention.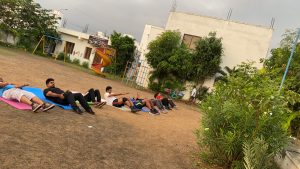 Class Timing (1 hour/class)
The time of each and every class is precisely one hour.
Compensation Classes
Until or unless due to unavoidable circumstances compensation class will not be provided as every program is conducted in batches. If Boot Camp Chennai is not able to conduct any class we will be sending messages and emails regarding the cancellation of the class along with the alternative class date and time.
Diet prescribed by Boot Camp Chennai should be strictly followed
The diet prescribed by Boot Camp Chennai should be strictly followed and should be updated in our group on a daily basis as it goes hand in hand with your training. If failed/ being inactive are removed from the group in order to keep active clients motivated. Our recommended diet when not followed won't give the desired fitness result you have been striving for.
Not more than 3 days of absence
We usually don't want anyone to be absent from the classes. A maximum of 3 days absence is permitted which is pre-informed. Bootcamp Chennai has rights reserved to drop clients being irregular to class. 
Lateral entry is not allowed
We strictly believe in our well-organized course structure. Once a batch starts we don't accept new entries. They can join Boot Camp Chennai in the next batch.
Compulsory Requirements to be bought along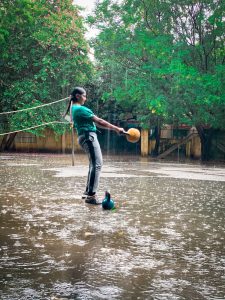 Yoga mat
Sweat towel
Water bottle
Sports shoes
Comfortable dress for exercises
We strongly don't entertain Bad Behavior
Anyone who is found to have breached the behavioral code will be dropped from the class immediately.
The syllabus of Boot Camp Chennai should be followed
We follow the syllabus set by Boot Camp Chennai which is par with the syllabus followed by all world class Fitness centers. We expect everyone to follow the same.
Chronic Illness
If you are following any medication or having any chronic illness mention it prior to us so that we can take precautionary steps.
No Refund of Fee
Once you have paid the fees, under any circumstances the fees cannot be refunded.